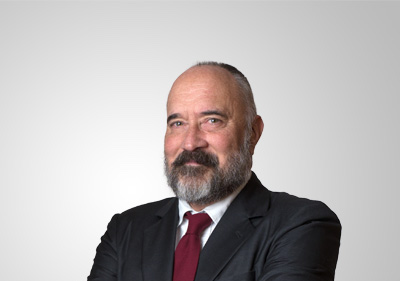 Milan, January 17 2017 – De Berti Jacchia Franchini Forlani is pleased to announce that Avvocato Davide Gambillara, previously General Counsel of Armani Group, has joined the Firm as Counsel.
Davide Gambillara has over the years consolidated broad experience in directing legal departments in the fashion and luxury sectors. For nearly twenty-five years he has dealt with domestic and international contracts, industrial property and licensing, franchising, M&A and litigation.
Until recently he was General Counsel of Armani. Prior to that, he held the same position in Versace and worked for many years with the Benetton Group. He has also provided professional advice to other companies carrying on business in the same sectors, and can count on a broad network of relations with law firms in the US, UK and numerous other countries.
Roberto A. Jacchia, senior partner of De Berti Jacchia Franchini Forlani, comments: "We are delighted to announce that Davide will be joining our team. It is a source of great satisfaction to us that Davide, who has for many years acted as General Counsel in top companies in the fashion and luxury sectors, has decided to share his experience and knowledge, as well as his insight from the point of view of the big buyers of legal services, with our Firm".
IN THE PRESS
Top Legal – GAMBILLARA NUOVO COUNSEL DI DE BERTI JACCHIA
 LegalCommunity – DE BERTI JACCHIA FRANCHINI FORLANI: ENTRA DAVIDE GAMBILLARA COME COUNSEL
Diritto 24 – DE BERTI JACCHIA FRANCHINI FORLANI ANNUNCIA L'INGRESSO, NELLA SEDE DI MILANO IN QUALITÀ DI COUNSEL, DELL'AVVOCATO DAVIDE GAMBILLARA, GIÀ DIRETTORE LEGALE DEL GRUPPO ARMANI
 InhouseCommunity – L'EX GC DI ARMANI GAMBILLARA ENTRA IN DE BERTI JACCHIA FRANCHINI FORLANI