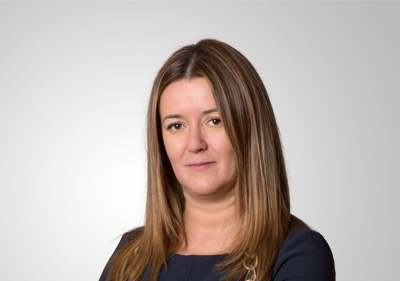 Milano, 3 aprile 2017 – Alessandra Tarissi De Jacobis, partner di De Berti Jacchia Franchini Forlani è stata nominata Liaison con il CNF (Consiglio Nazionale Forense) di ABA (American Bar Association)- Section of International Law (ABA SIL), e confermata Liaison anche con l'Ordine degli Avvocati di Milano. Il Liaison opera come un ambasciatore con funzioni di collegamento e dialogo tra le due associazioni.
Tra le cariche che attualmente ricopre, Alessandra è Fellow dell'American Bar Foundation, Vice Chair della International M&A Joint Venture Committee e dell'International Investments Committee della Real Property Trust and Estate Section (ABA RPTE).
Nel 2011 è anche stata la prima donna italiana a ricoprire la carica di presidente dell'AIJA International Association of Young Lawyers dove è anche stata Chair of the Human Rights Committee dal 2012 al 2014, Chair of the Real Estate Commission of AIJA dal 2007 al 2009 e Deputy Chair of the AIJA M & A Committee dal 2004 al 2007.
"Sono molto contenta di essere stata nominata Liaison con il CNF- dichiara l'Avvocato Tarissi De Jacobis- credo ci siano le basi per poter avviare dei progetti interessanti e creare numerose occasioni di interazione tra l'ABA e il CNF. La carica prevede l'aggiornamento trimestrale all'ABA dei vari progetti da sviluppare così da poter pianificare con efficacia il lavoro e intensificare i punti di incontro".
IN THE PRESS
Finanza & Diritto – Alessandra Tarissi De Jacobis nominata Liaison con il CNF di ABA
LegalCommunity – Tarissi De Jacobis Liaison con il CNF per ABA
TopLegal – Tarissi De Jacobis Liaison con il CNF di ABA