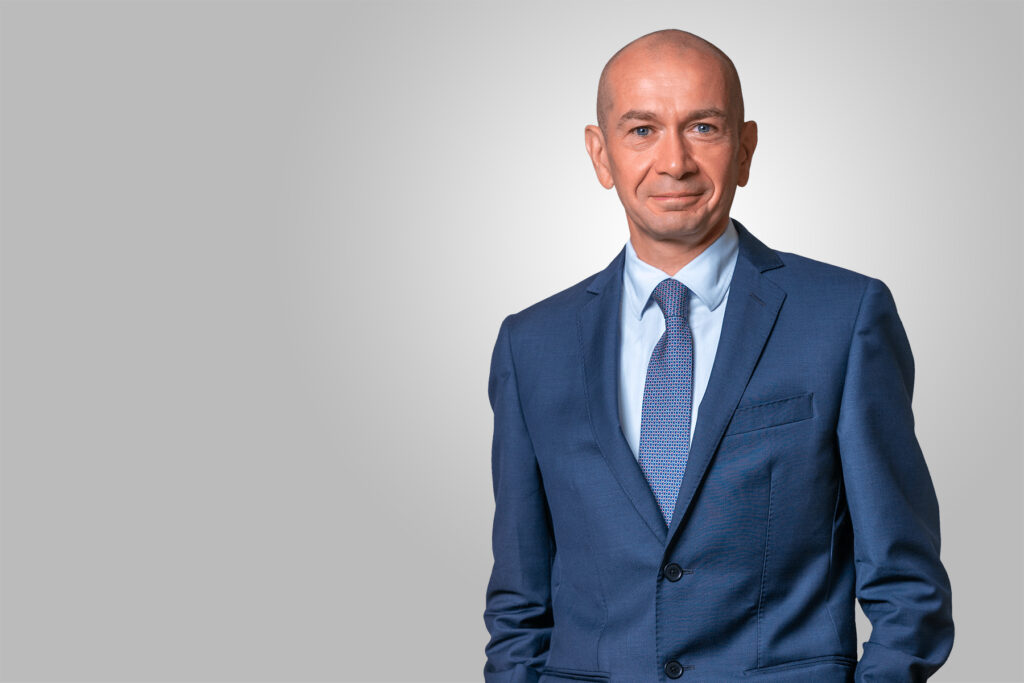 Milan, October 3, 2022 – De Berti Jacchia announces the joining of lawyer Paolo Barbanti Silva as a new Partner.
Paolo Barbanti Silva has gained significant professional experience over two decades mainly in the areas of capital markets, banking regulatory, private equity, debt restructuring and M&A.
Paolo, who is also a member of the New York Bar, has worked for the Bank of Italy, for a commercial bank and, among others, for two leading Italian law firms on major private equity, capital markets and debt restructuring transactions involving listed companies.
He has acquired a solid experience in transactions such as takeover bids and investments in listed companies with takeover bid exemption (such as investments in distressed companies in the context of debt restructuring processes), IPOs and listings, capital increases of listed and regulated companies, acquisitions of significant stakes in regulated companies and extraordinary transactions relating to listed and/or regulated companies.
Paolo has also assisted SGRs and institutional investors in acquisition transactions by reserved mutual funds, particularly in the real estate sector. He has also assisted listed and regulated companies in the ordinary activity, such as the preparation and conduct of shareholders' meetings or transactions with related parties, as well as in the relations with the Supervisory Authorities; with the latter he has customary and mutually respectful relations matured over the years. He has received two appointments from IVASS as a member of the Supervisory Committee of insurance companies in compulsory liquidation.
Massimiliano Gazzo, Partner of De Berti Jacchia, comments: "Within the proposition of a full-service firm, the entry of lawyer Barbanti Silva strengthens our offer of legal services dedicated to the world of finance, capital markets and restructuring".
Paolo Barbanti Silva comments: "I am thrilled to bring to a firm with such a prestigious history and with colleagues whose professionalism is widely recognised by the market, the skills acquired over years of practice in the fields of capital market law, financial regulation law and debt restructuring, and thus to enrich the range of services that the firm will be able to provide, in order to respond to clients' needs in an increasingly comprehensive manner".
IN THE PRESS
Il Sole 24 Ore – De Berti Jacchia Rafforza I Servizi Per La Finanza
Legalcommunity – De Berti Jacchia: arriva Paolo Barbanti Silva in qualità di nuovo partner
TGCom24 – Studi Legali: Paolo Barbanti Silva Nuovo Partner De Berti Jacchia
Dealflower – Paolo Barbanti Silva È Partner Di De Berti Jacchia
Marketscreener – Studi Legali: Paolo Barbanti Silva Nuovo Partner De Berti Jacchia
ADVFN – Studi Legali: Paolo Barbanti Silva Nuovo Partner De Berti Jacchia
TopLegal – De Berti Jacchia: Paolo Barbanti Silva nuovo partner
LawTalks – De Berti Jacchia: Paolo Barbanti Silva nuovo partner
Milano Finanza – Studi legali: Paolo Barbanti Silva nuovo partner De Berti Jacchia
Top Legal Review – I passaggi di ottobre – novembre 2022