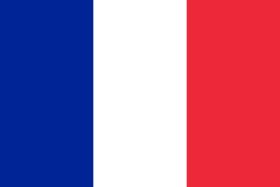 France
Our Firm is comprised of a team of French-speaking professionals who assist companies based in French-speaking countries having interests or business in Italy, and provides first-tier advice to Italian companies interested in expanding into French-speaking countries.
The team advises corporate entities and individuals offering a wide range of services aimed at satisfying their needs by providing "ad hoc solutions".
The French team is traditionally engaged in cross-border projects and in particular:
Provides legal support to companies from France and other French-speaking countries on matters of Italian commercial law, including company law and all connected tax aspects, company secretarial, and other legal and regulatory questions
Assists in matters in relation to Corporate Governance, evolving global regulation and best practices in board operations, compliance, director responsibilities and shareholder relations
Advises French companies when establishing subsidiaries and branches in Italy (initial advice and follow-on assistance)
Advises on all aspects of M&A transactions, including post-closing formalities, acquisition of companies or parts of companies/activities, acquisition of real property, setting up of cross-border joint ventures and partnerships
Assists in all areas of commercial contracts including agency, distribution, franchising, e-commerce, licensing, rental, share purchase agreements
Assists on cross-border issues in relation to Labour and Social Security Law
Offers a wide range of tax services, providing "ad hoc solutions" in planning for international investments, as well as for specific aspects connected to transfer of residence, succession and donation
Advises French companies in disputes with Italian companies (preparation and representation before state courts, including the Supreme Court, arbitration tribunals, correspondence with French law firms, enforcement of claims).
Our domestic and international clients operate mainly in the following sectors: automotive, banking and finance, consumer goods, chemicals, energy and the environment, pharmaceutical and medical, food & beverage, real estate and construction, fashion and luxury goods, retail, telecommunications and infrastructure, textiles, rail and air transport.
The French team is made up of a number of lawyers having specific expertise together with other lawyers active in special areas fully capable to assist French-speaking clients. It is coordinated by co-founder Gianni Forlani, together with partners Guido Callegari, Cristina Fussi and Elena M. Granatello, and furthermore counts on a number of associates who have a wide experience working on French-Italian deals (Myriam Desnus, Sophie Bertoletto).
All members of the team are either native French speakers or speak fluently French and English.
The Firm is present in Brussels with its own offices since 1990.