Guido Callegari
Partner
---
MILAN
Via San Paolo, 7
20121 – MILAN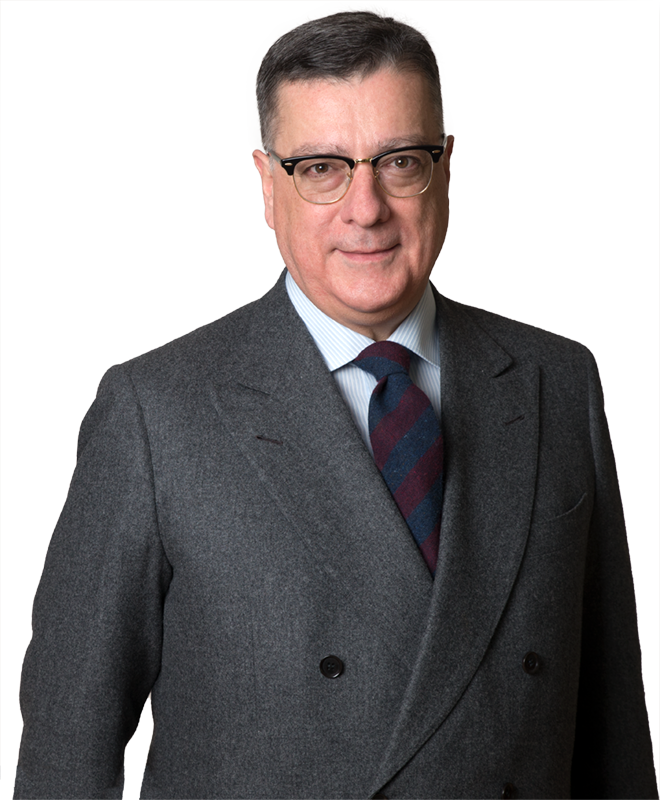 Guido Callegari is the leading partner of the employment and pension practice of De Berti Jacchia Franchini Forlani.
Beside labour and employment law, his professional background encompasses a wide experience of corporate law and M&A, as well as of litigation in the commercial and labour areas of law up to the Italian Supreme Courts.
In recent years, he has focussed his activities on advising multinational and national group on the legal aspects of the management of their human resources, undertaking the responsibility of several operations of reorganisation of the business and activities of the Clients, including the activation of mass redundancy processes and the resort to the social relief contemplated by the law.
He has regularly represented the Clients before the Employment Authorities and the Trade Unions in the framework of their industrial relations, as well as in Court. He has assisted Clients of, amongst others, the air-conditioning, automotive, aviation, betting, beverage packaging, chemical, components of marine engines, electronic and electromechanical components, energy, fashion and luxury, furniture, garment retail, healthcare medical and dental supplies, inflight catering services, machine tools, micro-fibres, oenology, pharmaceutical, pet care, polymers, publishing, semiconductors, silicon rubber and ventilation industries.
Guido is an author of legal publications and articles and a frequent speaker at seminars and conferences. He has engaged in teaching activities at the School for the Legal Professions of the Milan State University and at the Master for In-house Counsels of the Genoa University, as well as at independent legal education schools.
He is regularly mentioned by international and national legal directories for the employment and labour law practice, including Legal500, TopLegal's Labour Law Market Report and Legalcommunity Labour Report.
He is a member of IBA – International Bar Association's Employment and Industrial Relations and Discrimination Law Committees and of AGI – The Italian Employment Lawyers Association, as well as of the Labour and Employment Law Group of ASLA, the Italian Associated Law Firm Association.
---
Areas of expertise
Practices
Employment and Pensions
Corporate and Commercial
M&A
Litigation
Industries
Agri-Food
Automotive
Betting and Gaming
Energy and Environment
Industrial Products and Equipment
Pharmaceuticals and Life Sciences

---

---
PROFESSIONAL ASSOCIATION
Admitted to the Supreme Court
Admitted to the Italian Bar

---

---
education
Pavia, Degree in Law, Pavia State University

---

---
languages
Italian, English, French

---

---
Office