Fabio Ferraro
Partner
---
ROME
Via Vincenzo Bellini, 24
00198 – ROME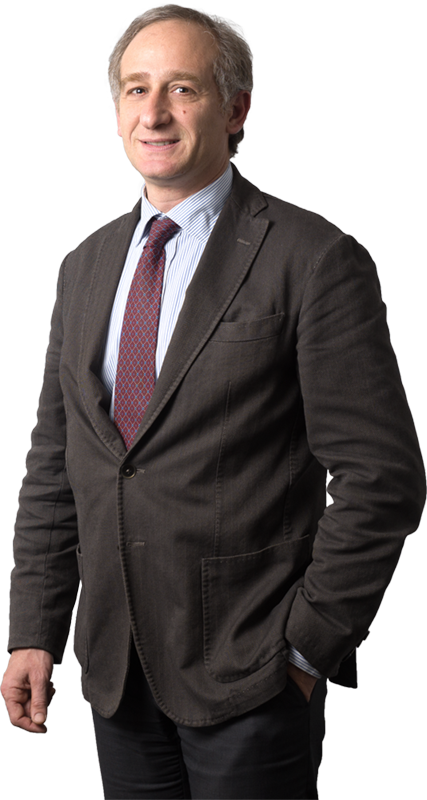 Fabio Ferraro is since year 2008 a partner at De Berti Jacchia Franchini Forlani.
Fabio is specialized in EU and Competition Law. In addition, he is also a full professor of EU Law at the University of Naples.
He has gained significant experience in all fields of domestic and EU competition law, (concentrations, cartel cases, abuse of dominant position, services of general economic interest and State aid).
He deals with EU law, administrative law and the European convention for the protection of human rights and fundamental freedoms, representing undertakings before the Court of Justice, the European Court of Human Rights and the European Commission, as well as the Competition Authority and the administrative courts.
He has developed an in-depth knowledge of the betting and games (advising and representing a leading cross-border retail sports betting company in Europe) as well as of the television-broadcasting sector (advising and representing a major media operator and broadcaster). He provides regular advice and representation to a Municipality in a broad range of issues before the Regional Administrative Court as well as before the Council of State .
Fabio regularly speaks at professional and academic conferences and seminars on EU law and antitrust law. He runs an in-depth course on competition law.
He is regularly mentioned on Legal500 in the Administrative and Public Law as well as in EU and Competition practices.
He is the author and co-editor of five books and numerous publications on EU Law, concerning, in particular, competition law, State aid, internal market and State liability for breach of EC law.
---
Areas of expertise
Practices
Administrative and Public Law
EU and Competition
Constitutional and International Law
Industries
Betting and Gaming
Leisure, Sports, Sponsoring and Tourism
IT & TMT
Pharmaceuticals and Life Sciences

---

---
PROFESSIONAL ASSOCIATION
Admitted to the Italian Bar

---

---
education
Professor of EU Law at the University of Naples
Naples, Degree in Law (LL.D., cum laude), University of Naples "Federico II"

---

---
languages
Italian, English

---

---
Office