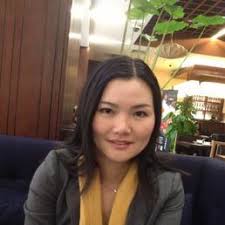 Milano, 10 novembre 2014 – De Berti Jacchia Franchini Forlani annuncia l'arrivo di Zhao Yajun, avvocatessa cinese che supporterà lo studio nello sviluppo del business con i clienti della Repubblica Popolare Cinese.
Zhao Yajun si è laureata in legge all'Università di Pechino e ha successivamente conseguito un L.L.M. alla Gongshang University. E' specializzata in diritto societario, diritto commerciale e diritto internazionale. Ha inoltre una significativa esperienza in contenziosi e arbitrati. Parla correntemente inglese oltre che il cinese.
Zhao Yajun ha assistito, fra gli altri, clienti come Sinohydro Group Ltd., The Export-Import Bank of China, AVEVA East Asia Limited, Merck Serono, T3G.
Roberto A. Jacchia, partner di De Berti Jacchia Franchini Forlani: "Guardiamo da tempo e con molta attenzione al mercato cinese, che nonostante la crisi economica resta uno dei più dinamici e interessanti sotto il profilo del business. Avere una risorsa che parla cinese e ne ha una diretta conoscenza professionale ci aiuterà a presidiare con maggior efficacia quest'area del mercato".
IN THE PRESS
Diritto24 – L'AVVOCATESSA ZHAO YAJUN IN DE BERTI JACCHIA FRANCHINI FORLANI
 LegalCommunity – AVVOCATO CINESE NEL TEAM DI DE BERTI JACCHIA