Chiara Caliandro
Associate
---
MILAN
Via San Paolo, 7
20121 – MILAN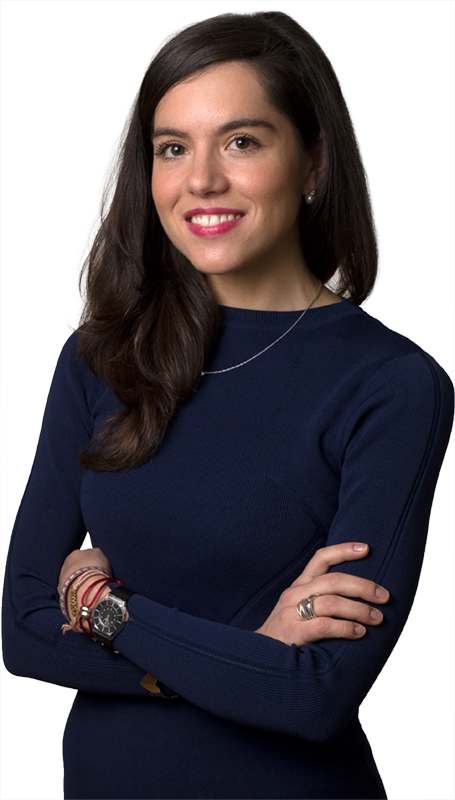 Chiara Caliandro has been an associate at De Berti Jacchia Franchini Forlani since 2008. She joined the firm immediately after her graduation at Bocconi University in Milan. In 2011 she acted as seconded legal counsel in an Italian subsidiary belonging to a worldwide known Swedish company active in the furniture and retail industry.
Chiara is mainly active in the litigation, arbitration and mediation practice, as well as in the commercial contracts and employment fields.
As civil and commercial dispute resolution lawyer, Chiara represents clients in Court, in mediation and before arbitral tribunals, being recently appointed also as sole arbitrator and co-arbitrator in national arbitral proceedings. She also provides advice to national and foreign clients on commercial agency and employment related matters. Dealing also with pre-trial negotiation activities, she assists clients in negotiation and drafting of commercial contracts.
Chiara has been appointed, from September 2019, as Vice President of the Litigation Commission of AIJA (International Association of Young Lawyers), after having acted as National Representative of the AIJA for Italy from August 2017. She frequently acts as speaker at AIJA conferences. She is also member of AGAM (Associazione Giovani Avvocati Milanesi).
In 2016, she was awarded, with Francesco De Berti, with the Past Presidents Award for the best National Report during the AIJA Annual Congress in Munich on mediation. In 2015, she was awarded as one of the 5 best professionals aged under 35 attending the yearly Arbitration Course at the Milan Chamber of Arbitration. In 2019, Chiara was awarded as Best National Representative of AIJA for 2018/2019.
Since 2021, she is member of CRINT – International Relationships Committee at the Milan Bar Association.
Chiara is an active member of Bocconi Alumni Community.
---
Areas of expertise
Practices
Litigation
Arbitration and ADR
Employment and Pensions
Corporate and Commercial
Industries
Fashion and Luxury
Leisure, Sports, Sponsoring and Tourism
Real Estate and Retail
Automotive
Construction

---

---
PROFESSIONAL ASSOCIATION
Admitted to the Italian Bar

---

---
education
Milan, Master of Science in Law, Bocconi University
Milan, Bachelor's Degree in Law, Bocconi University

---

---
languages
Italia, English, German

---

---
Office